Virtual Wire Mode

Setup Step 1:
Pre-start Check: please ensure your network is working properly before setting up.
Setup Step 2:
Connect your Mini in between your standalone modem and your standalone router with Ethernet cables.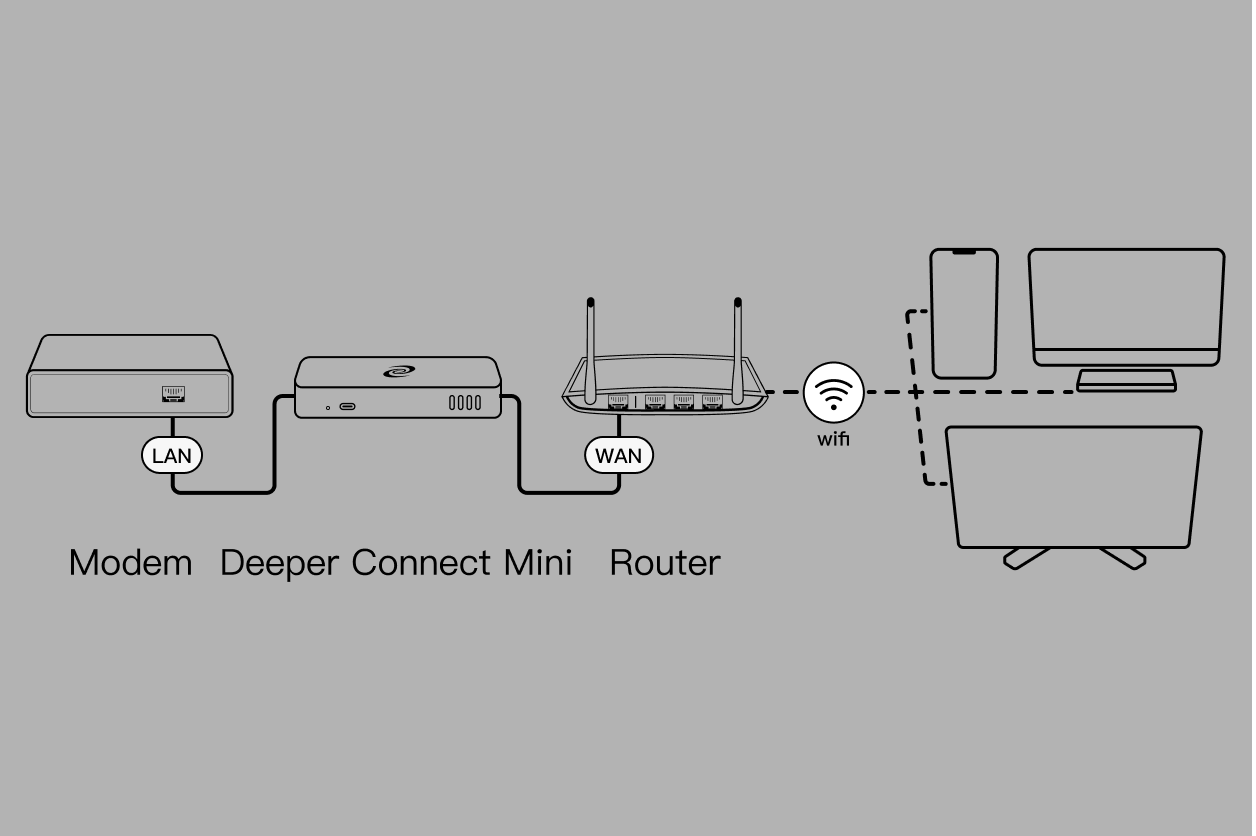 Setup Step 3:
Plug in the power cable to the Mini. The device will power-on automatically.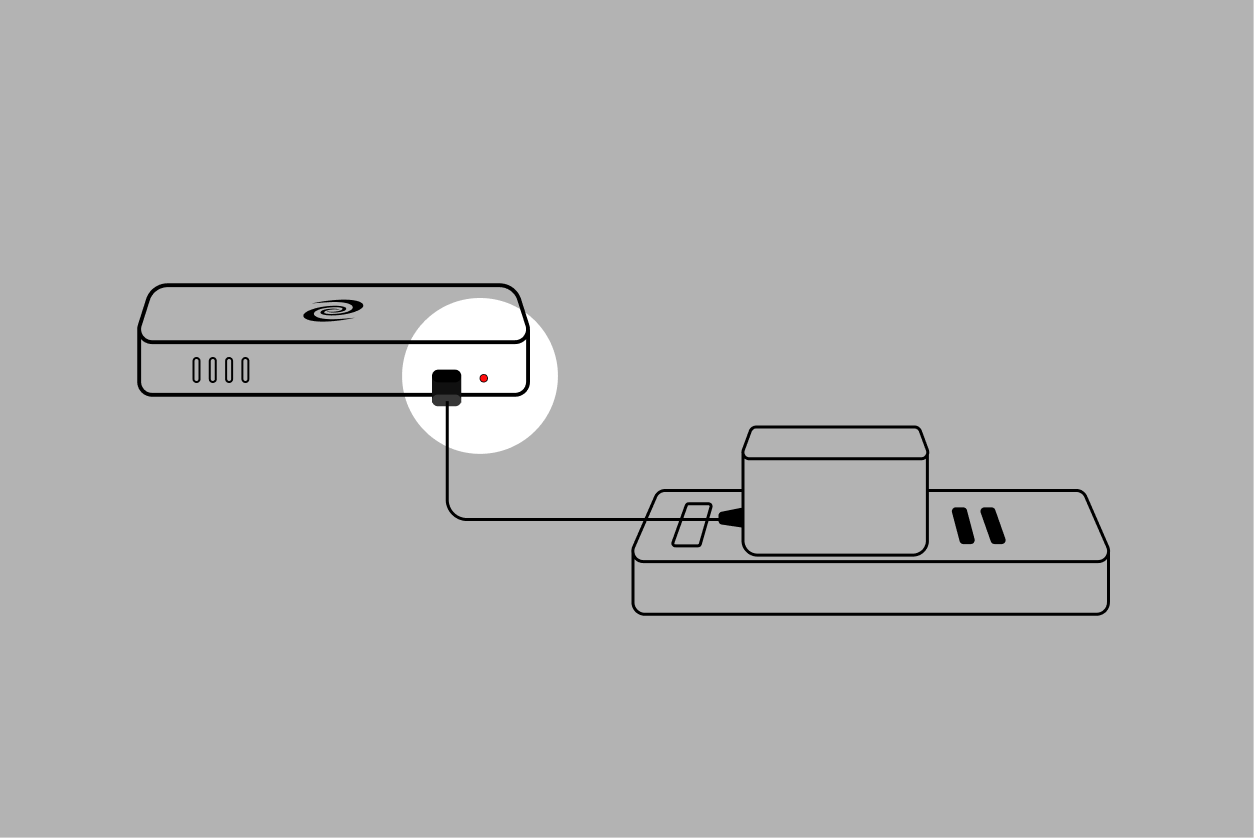 Setup Step 4:
When Mini is on, the power indicator red light will be on solid for 5 seconds followed by quick green flashes of light.
After about 25 seconds, the green flashes of light will turn red. Then after 8 seconds it will turn green again. You can now access the internet.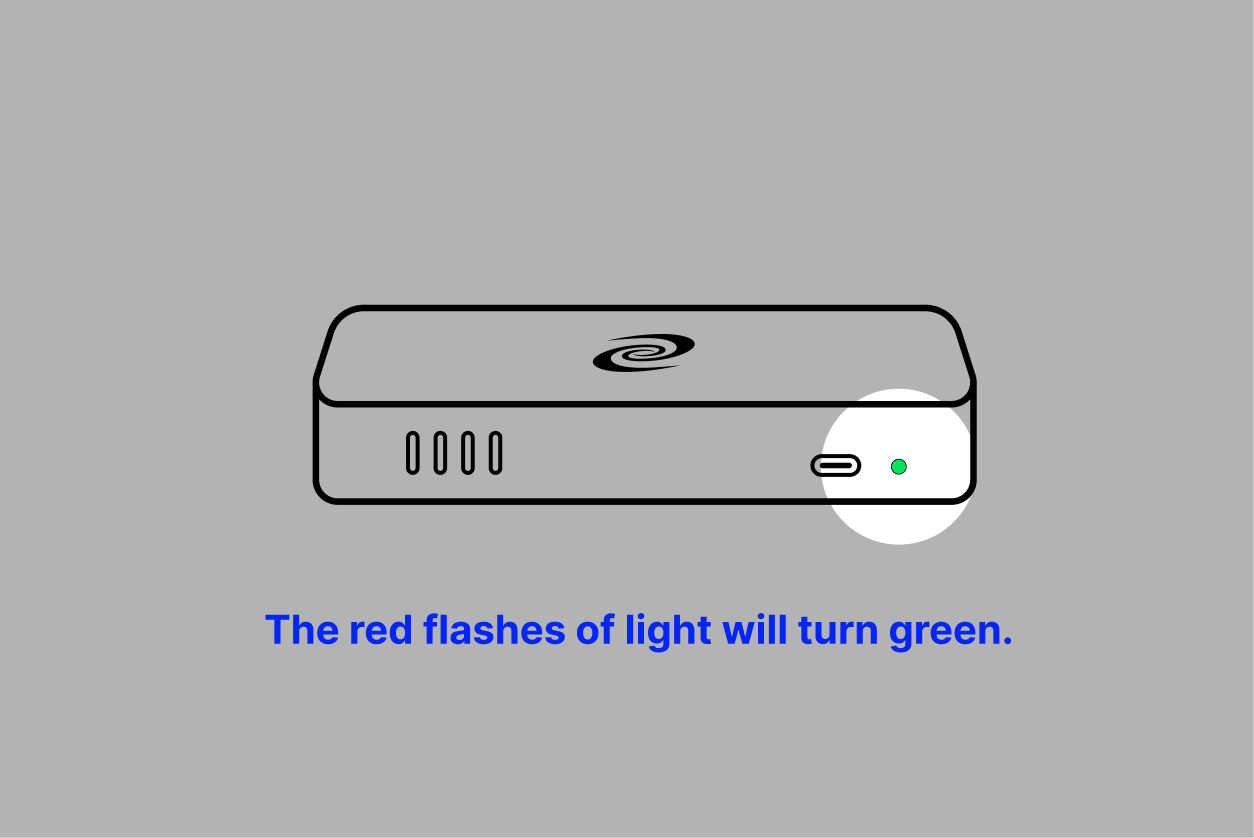 Setup Step 5:
Once online, input 11.22.33.44 or 34.34.34.34 into your browser on your computer to access AtomOS.
The default username and password are both "admin".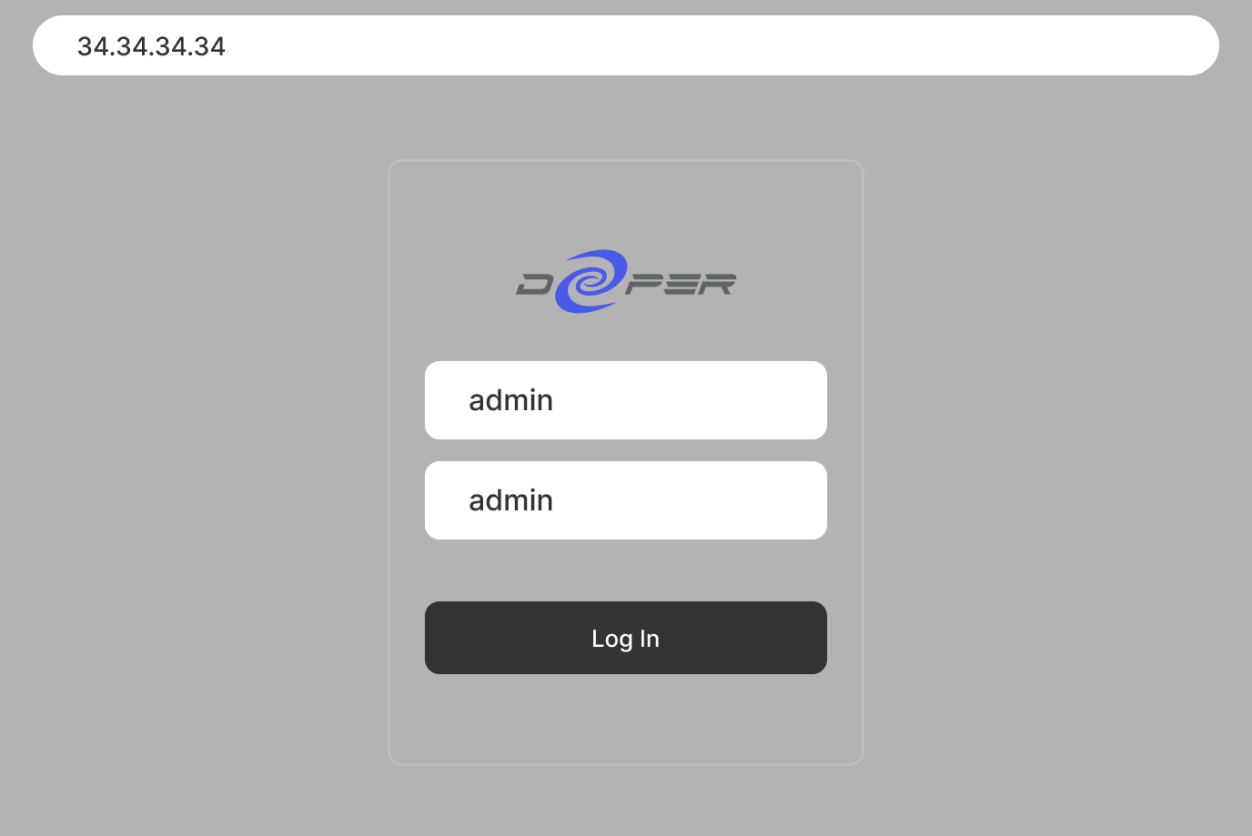 Setup Step 6:
Congratulations, the installation is complete! You can now enjoy a safe, private and fast Wi-Fi.
Additional information:
In Virtual Wire Mode, you can still directly utilize your existing Wi-Fi network to effortlessly access all the features of the Deeper Connect Mini.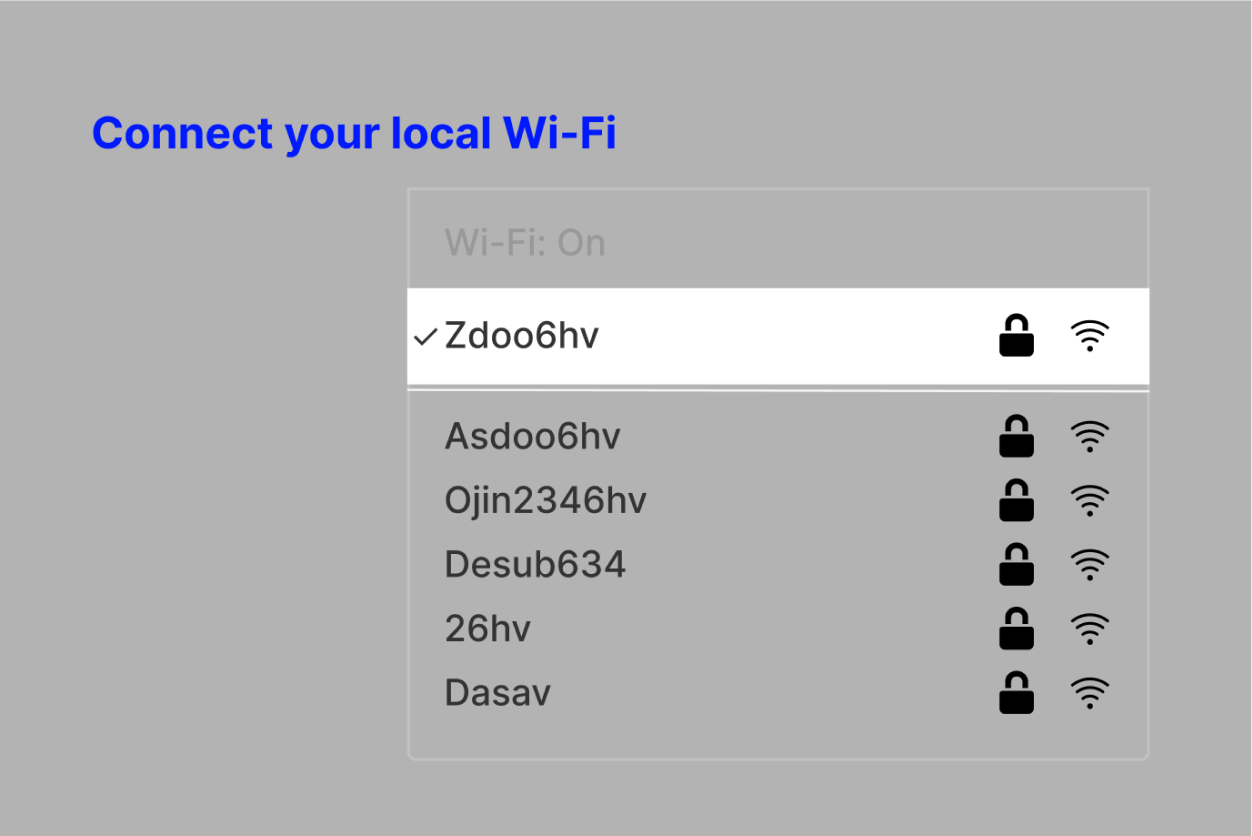 Features Introduction
Geo-Unblocking
Users often encounter geo-restrictions which prevent them from accessing information, restricting their freedom. Our unique Decentralized VPN (DPN) technology bypasses all geo-restrictions wherever you are in the world.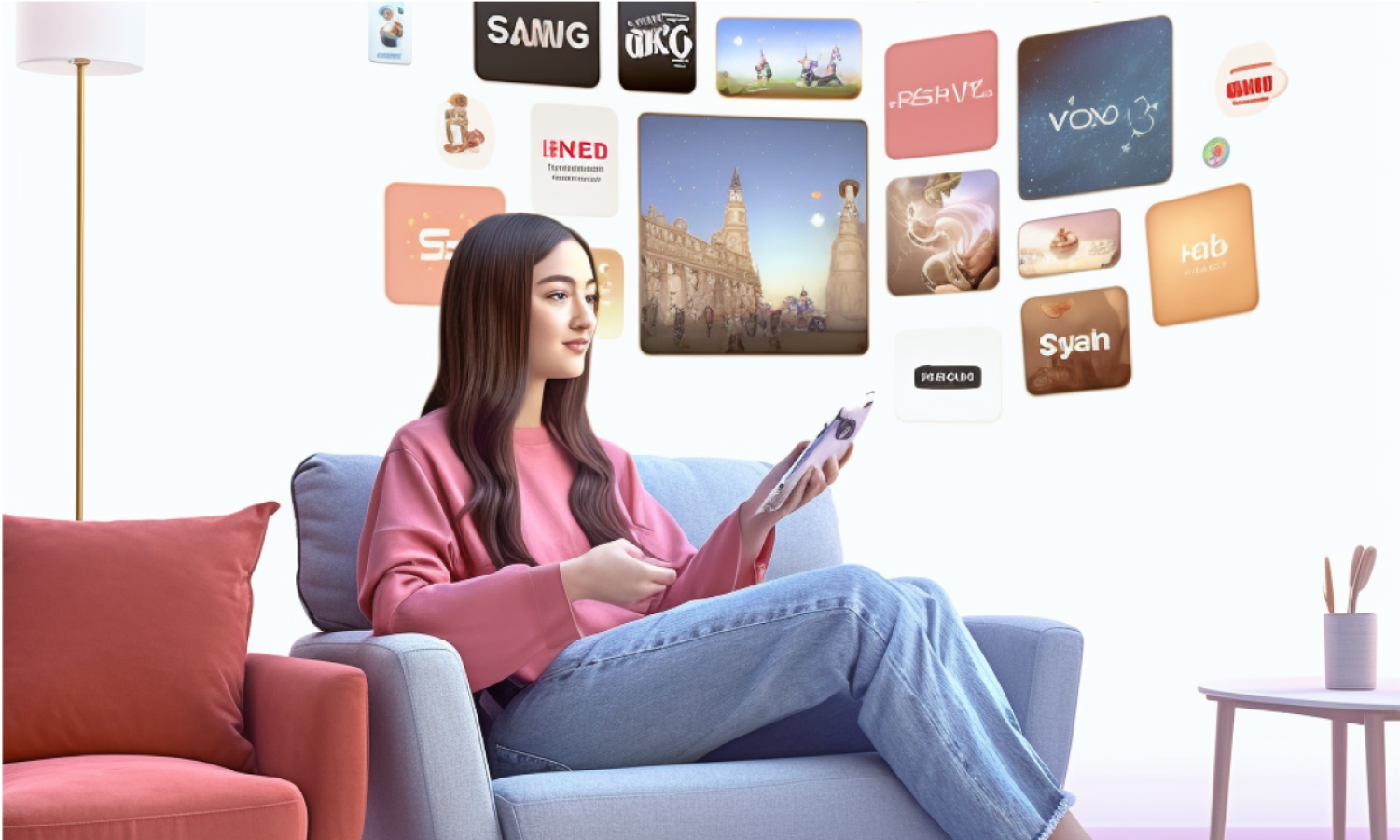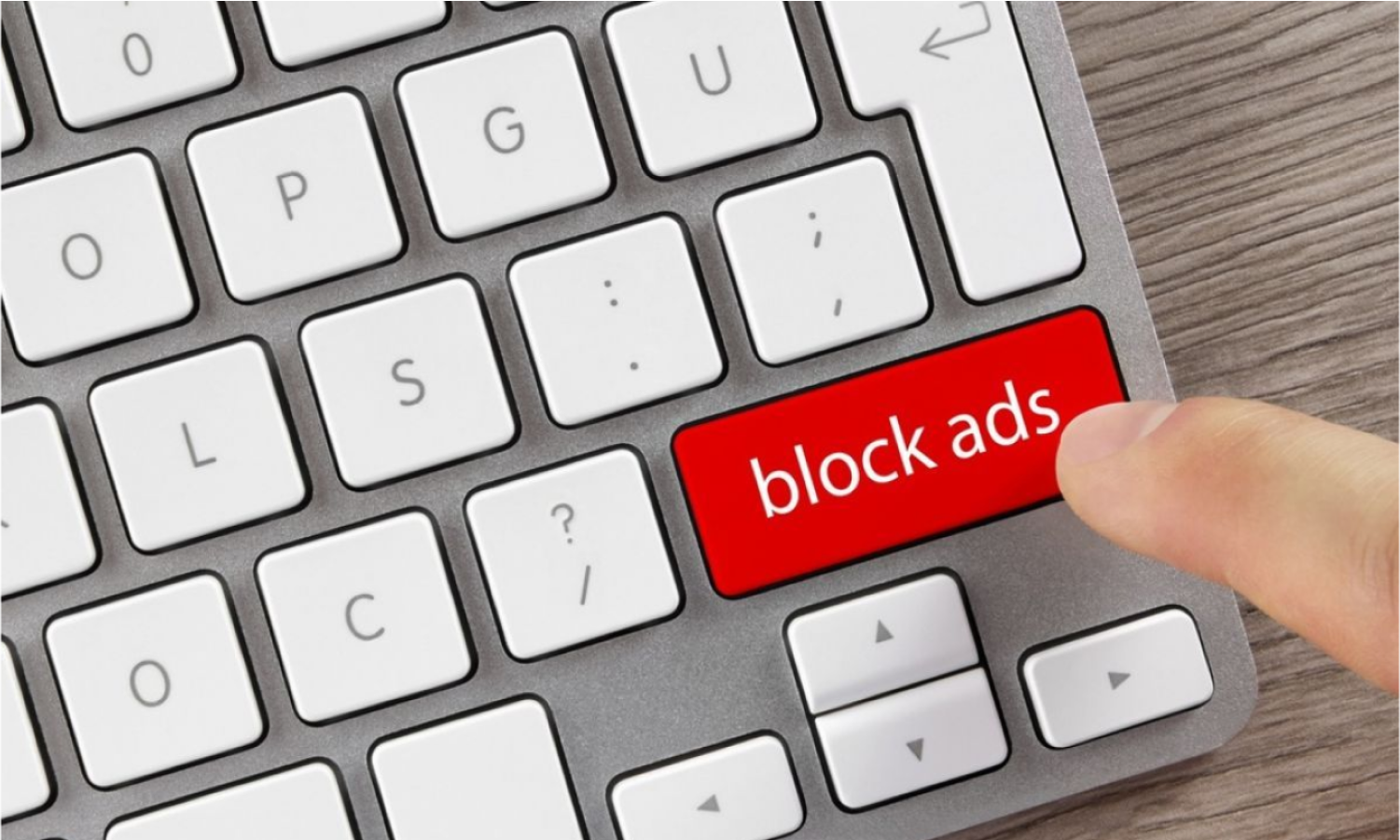 Ads Blocking
Pop-ups, targeted suggestions, video and banner ads all interrupt your internet experience. By blocking these ads, you'll be able to enjoy an uninterrupted and faster internet experience.
Smart VPN Router
We fully optimize the routing rules to provide users with the fastest internet experience. Users no longer have to worry about configuring routing rules like with traditional VPNs.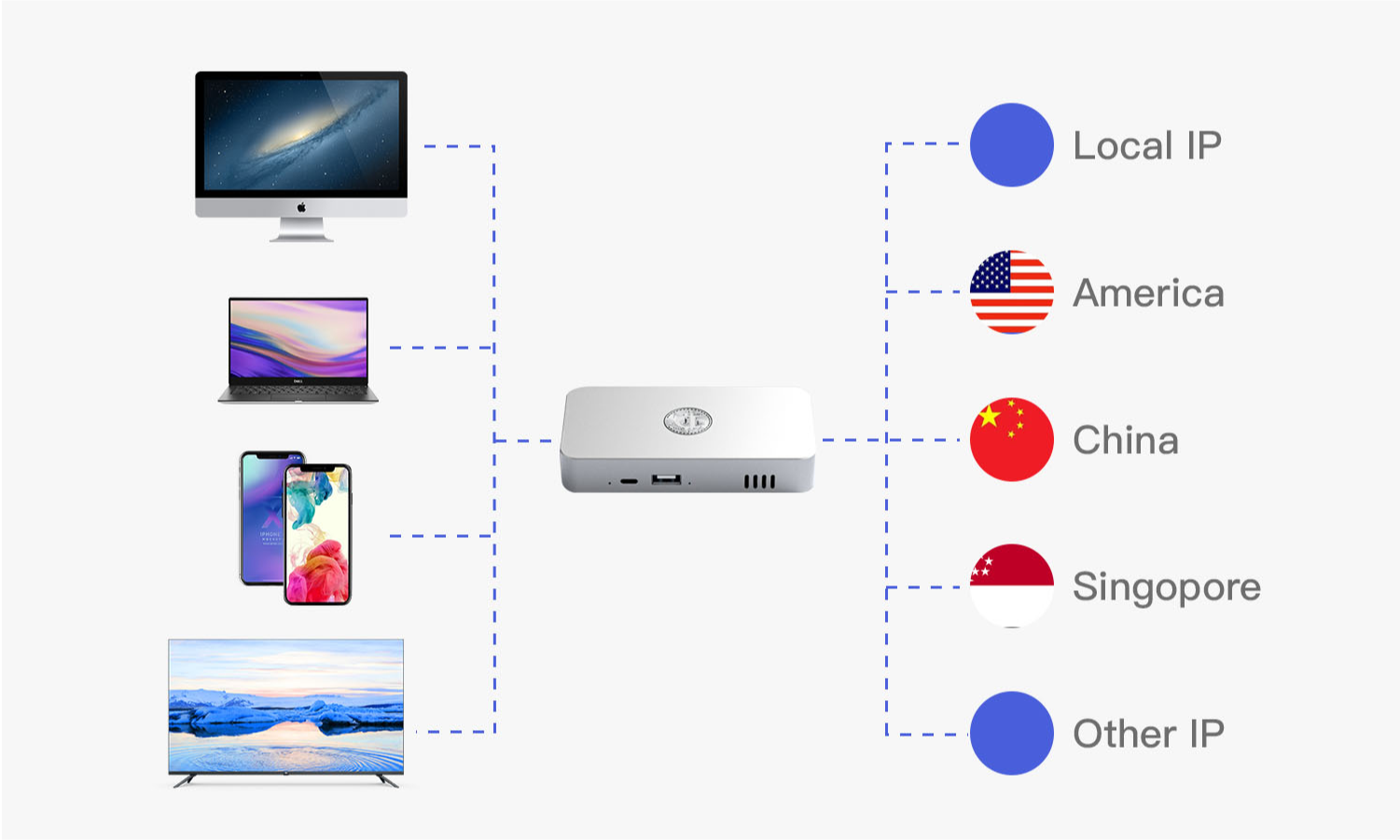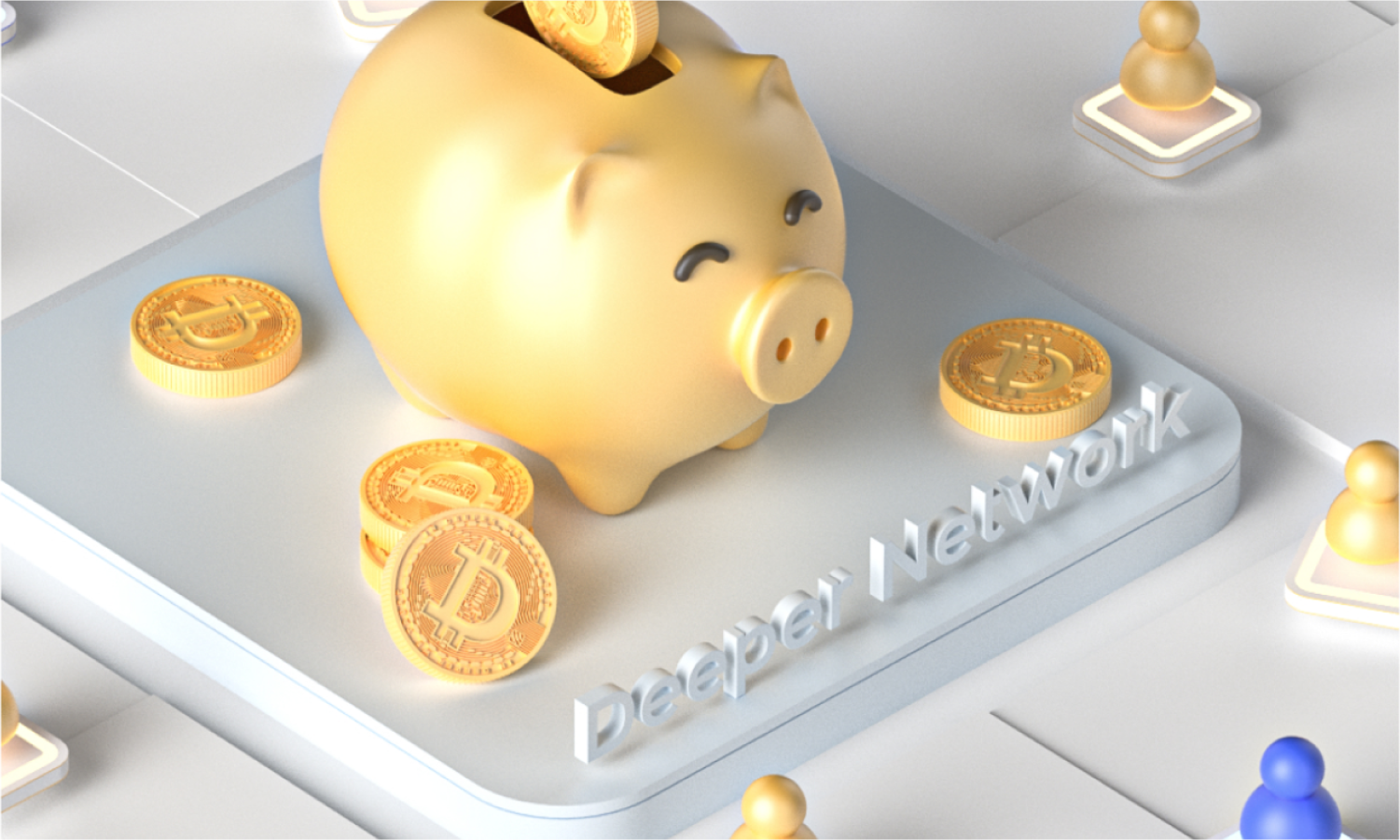 Save Money Online
We can help you save on your online expenses through various means, such as zero subscription fees, earning income through mining, getting cheaper flights and hotels, and obtaining cheaper internet subscription fees.
Security & Privacy Protection
Phishing, hacks, virus and malware attacks occur every day. A 7-layer firewall protects your entire network and a device that encrypts all your data and connecting without any centralized servers protects your privacy.